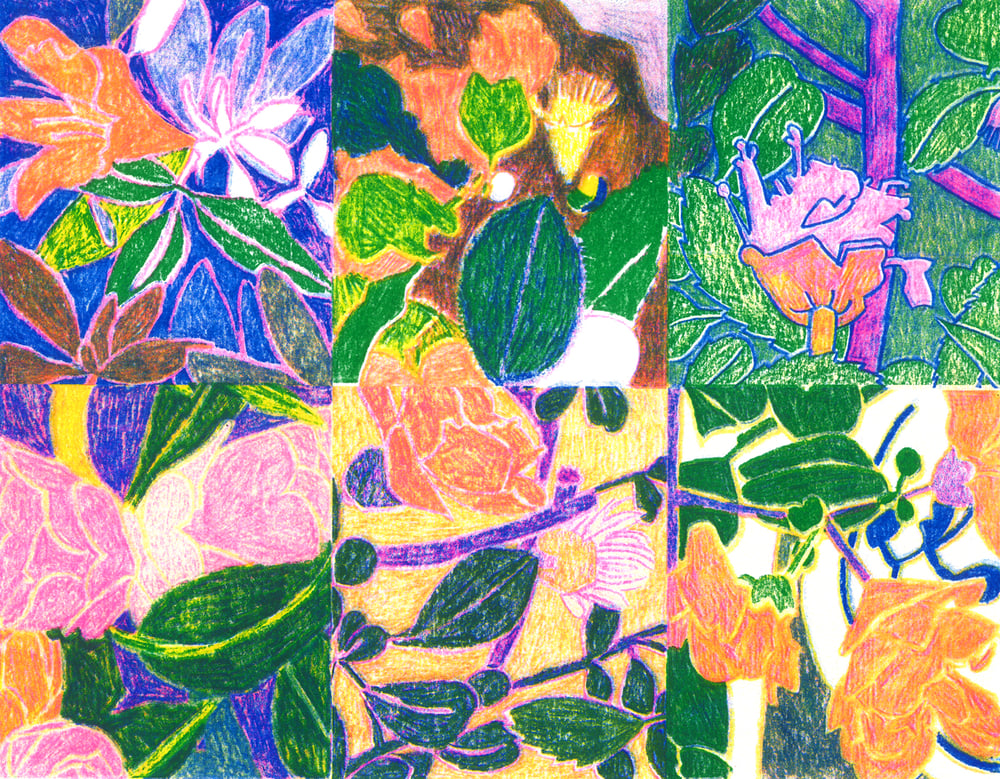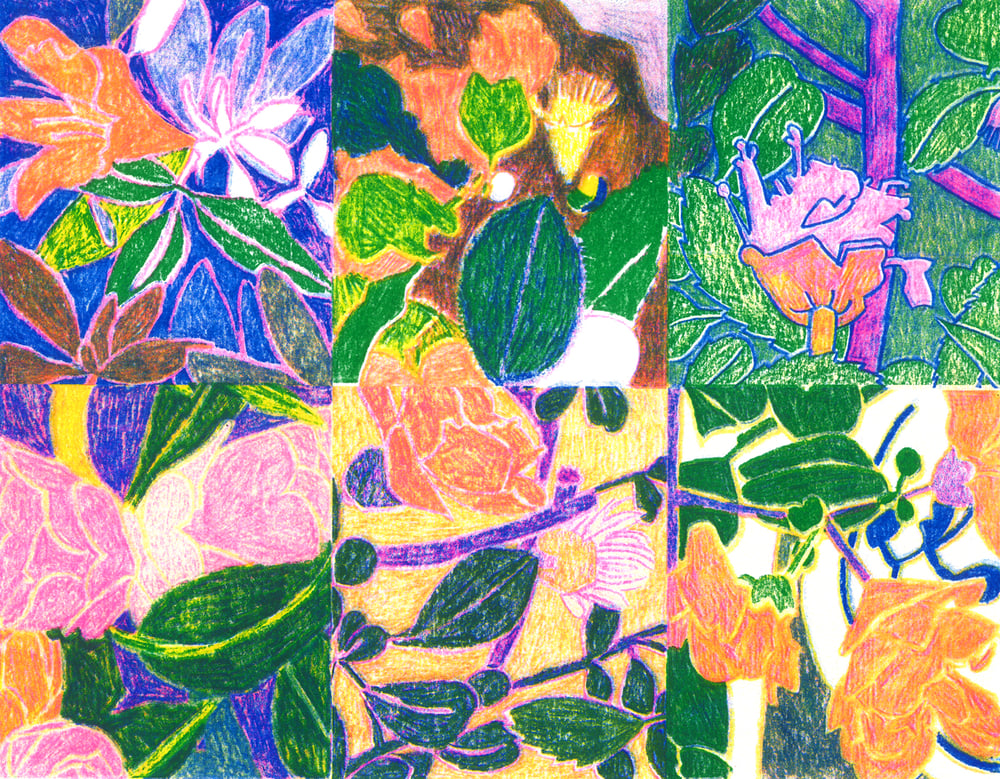 The Promise of Blooming
€50.00
Artist book
Printed in risograph: eleven colours
11 x 13 cm
160 pages
Leather cover
Five different kinds of paper
Edition of 200 copies
Published by Bananafish Books (Shanghai).
I realised and printed this book during my artist residency at Bananafish Books. The book contains 150 drawings of plants and some text. The drawings are from community gardens the inhabitants of old neighbourhoods in Shanghai set up at the entrance of their homes.