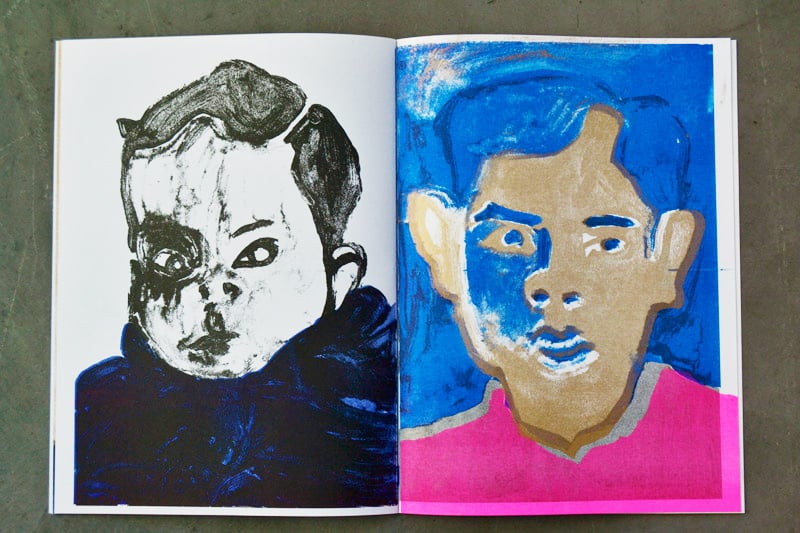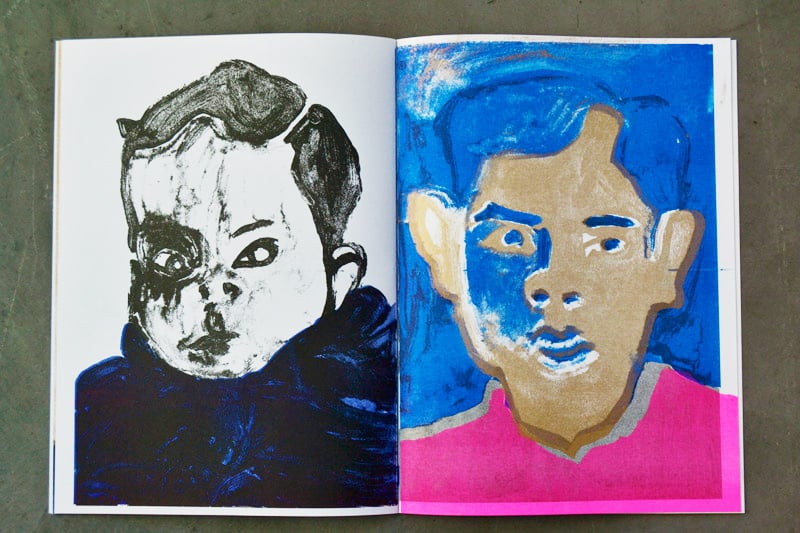 The other
€20.00
This book is printed in risograph, and it is a selection of eighteen drawings. The book works as a container of subjective perceptions around the third person. The project also meant an opportunity to explore the richness of risograph printing process, playing around with layering, colouring and registration. Each book has a different cover.
The publication is the result of a collaboration together with Hato, an interdisciplinary design, media and editorial studio in East London.
Pages: 20 (including covers)
Size: 27 x 20 cm
Printing: risograph, nine inks
Binding: hand-sewn with Crawford's natural linen thread
Unique edition of 50
Year: 2015
***
Este libro está impreso en risografía, y presenta una selección de dieciocho dibujos. El libro funciona como un contenedor de percepciones subjetivas en torno a la tercera persona. Este proyecto presentó una oportunidad para explorar la riqueza del proceso de impresión en risografía, jugando con la superposición de capas, el color de las tintas y el registro. Cada copia del libro tiene una portada diferente.
La publicación es el resultado de una colaboración con Hato, un estudio interdisciplinar de diseño, media y contenido editorial del este de Londres.
Páginas: 20 (incluyendo cubiertas)
Medidas: 27 x 20 cm
Impresión: risografía, nueve tintas
Encuadernacion: cosido a mano con hilo natural de lino Crawford's
Edición única de 50 ejemplares
Año: 2015